Color Trick DLX
Color Trick is a computer-controlled game that consists of a base unit with 4 color lenses.
The idea of the game is a simple one. Follow the pattern of lights and sounds for as long as you can remember them. The lights show up faster the more sequences you correctly recall.
Programmed to fool... Determined to rule... The best memory game you've never played! Features 4 challenging games to play: Classic, Bounce, Surprise And Rewind, which feature brain-busting tricks that will challenge your memory to the max!
With Color Trick you can choose from:
Classic - The legendary memory game. Can you press the lenses to repeat a longer and longer sequence of signals?
Bounce - The colors "bounce" from lens to lens! Can you press the lenses even if the colors appear on different lenses?
Surprise - Every lens has the same sound and color. With no sound or color cues to rely on, can you remember and repeat the signals by location only?
Rewind - It's the Classic game with a brain-busting twist! Can you remember the patterns backwards, from the last signal to the first?
Can you out-trick Color Trick or has your memory met its match?
Key Features:
Endless game mode for Classic, Bounce, Surprise and Rewind.
Game Center support, with leaderboards and achievements.
Harmonic sounds, no matter what order you press the lenses.
Beautiful opening theme (orchestra tension).
Surprising end game!
---
Color Trick DLX Free
There is a free version of Color Trick DLX that has, besides of the icon, some differences from the paid version.
The free version is a full product, with all game modes, but it has advertisements that can be removed through In-App purchase.

The paid version does not have advertisements (of course) nor In-App purchase. The additional feature it has is the ability to rotate the user interface in all four directions (for iPad only).

The link to the App Store, on the bottom of this page, will lead you to the paid application. If you want to try out the free version, please follow this link
---
Screenshots
A picture is worth a thousand words.
---
Video
The real-life video below shows some of the key features of the application for a better feeling of what we have to offer.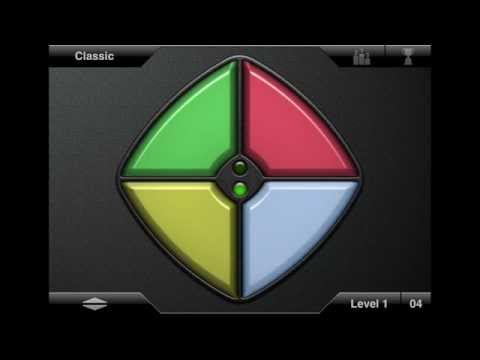 ---
Availability
Click to go to the right Apple Store.