Jigsaw Extravaganza
Jigsaw Extravaganza is a jigsaw puzzle specially designed to meet the requirements of all ages. It is possible to configure the difficulty of the game, setting the number of pieces.
What is so special about Jigsaw Extravaganza?
You can assemble beautiful photos from the available themes: animals, castles, winter, transportation or historic buildings.
You can define your own theme, using any available photo or using the camera.
You can define the difficulty of the puzzle (easy, medium or hard) and you can set up the number of pieces, from 8 to 512 (for the iPad version) or from 8 to 480 (for the Mac OS X version).
You can turn on or turn of the timer of the game. The timer can be ascending to show the elapsed time or descending to show the remaining time until the end of the game.
You can turn on or turn off the rotation of the pieces.
There are 15 different achievements in the game. Each achievement earns you a beautiful medal. Earn them all!
---
Screenshots
A picture is worth a thousand words.
---
Video
The real-life video below shows some of the key features of the application for a better feeling of what we have to offer.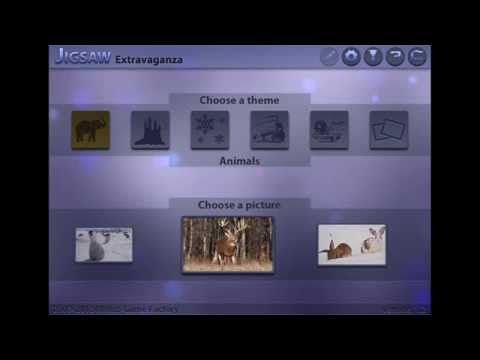 ---
Availability
Click to go to the right Apple Store.