Themed Puzzle
Themed Puzzle is a puzzle for all ages. The game can be configured to have from 6 to 180 pieces (for the iPhone version), from 8 to 512 pieces (for the iPad version) or from 8 to 480 pieces (for the Mac OS X version).
Features:
Stunning graphics.
06 different themes: Flowers, Animals, Baby Animals, Cars, Sunset, Underwater.
Many beautiful pictures in each theme, 120 different pictures in the total.
Selectable difficulty: Easy, Medium and Hard.
Ascending Timer: shows the elapsed time.
Descending Timer: shows the remaining time until the end of the game.
Rotation of pieces: can be turned On or Off.
15 different achievements.
---
Screenshots
A picture is worth a thousand words.
---
Video
The real-life video below shows some of the key features of the application for a better feeling of what we have to offer.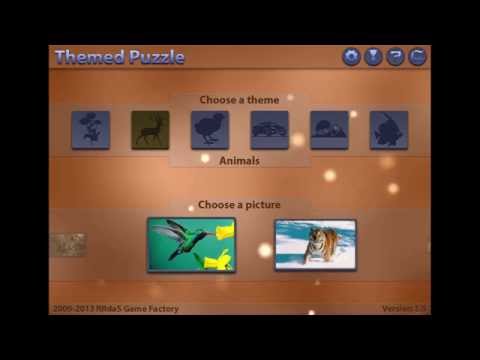 ---
Availability
Click to go to the right Apple Store.